ANTERIOR CERVICAL DISCECTOMY & FUSION (ACDF)
Treating a pinched nerve in the neck.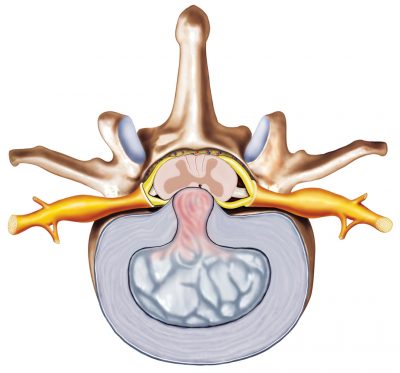 Removing a herniated disc or damaged disc in order to decompress the spinal cord and/or a nerve root in order to relieve symptoms of pain, weakness, numbness, or tingling.
Anterior Cervical Discectomy – The surgery is approached through the anterior, or front, of the cervical spine (neck). The disc is then removed from between two vertebral bodies, which are the building blocks of the spine.
Fusion – A fusion surgery is done at the same time as the discectomy operation in order to stabilize the cervical segment. A fusion involves placing bone graft and/or implants where the disc originally was in order to provide stability and strength to the area. A plate secured with screws is placed over the disc space to complete the fusion.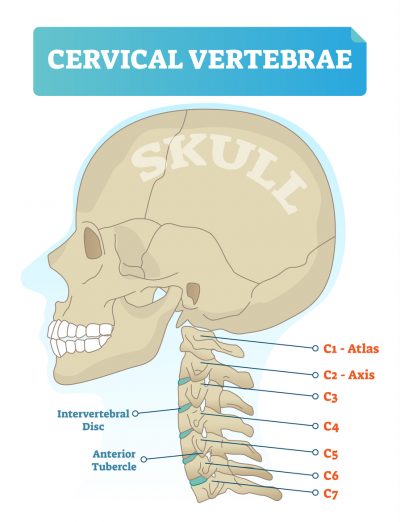 Learn More About Anterior Cervical Discectomy & Fusion
Anterior Cervical Surgery Approach
An ACDF is done with an anterior approach, which means that the surgery is done through the front of the neck as opposed to through the back of the neck. This approach has several typical advantages:
Direct access to the disc – The anterior approach allows direct visualization of the cervical discs, which are usually involved in causing the stenosis, spinal cord or nerve compression, and symptoms. Removal of the discs results in direct nerve and spinal cord decompression.
Less postoperative pain – Spine surgeons often prefer this approach because it provides access to the spine through a pathway that does not involve much muscle dissection. The patient tends to have less incisional pain from this approach than from a posterior operation.
Patients typically go home the same day as the anterior cervical discectomy and fusion or after one night in the hospital.
Most patients recover within about 4 to 6 weeks, and some are able to return to most everyday activities after a few days or weeks. For the fusion to fully mature—meaning that it heals into one solid, strong bone—may take a full 12 to 18 months.
Inadequate symptom relief after the surgery
Failure of bone graft healing to create a fusion (a non-union, or pseudarthrosis)
Temporary or persistent swallowing difficulty (dysphagia)
Potential hoarseness from injury to recurrent laryngeal nerve that supplies the vocal cords
Dural tear, or spinal fluid leak
Nerve root damage
Damage to the spinal cord
Bleeding, major blood vessel injury
Infection
Damage to the trachea/esophagus.
Hematoma or seroma causing airway compromise
Ready to learn more? Contact us today to get started.
New & Existing Patients: Request An Appointment
New and existing patients may request an appointment by filling out the form below. Someone from our team will be contacting you to schedule an appointment time.